The ProfilGate® k-series stands for low weight and food safe cleaning.
The grates are made of ultra-light and anti-bacterial synthetic material.
Specialist for small and hard casters.
The ProfilGate® st series is especially designed for the cleaning of small and narrow casters.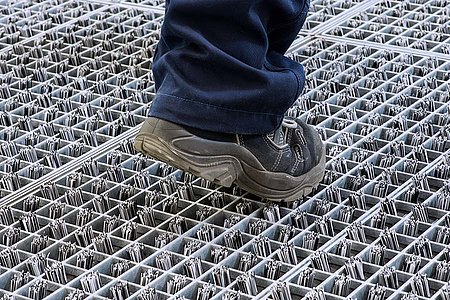 Ultimate shoe cleanliness for employee entrances.
 The ProfilGate® go-series was especially designed for heavy employee foot traffic.
Resistant through stainless steel.
The ProfilGate® i Series stands for inox as it is made of stainless steel.